Description


DAY WOLF is a Professional Fitness Gloves Manufacturer and Our success, which is characterized by responsiveness and excellence. To stand above the competition we are providing our customers with excellent quality products and your unparalleled satisfaction. Our products manufactures on the deep technical knowledge of fitness and workout.
DAY WOLF is proud to launch another compact and Innovatively designed Long Fitness Gloves with supreme quality for Our Valued Customers. You'll find this to be one of the best workout gloves you've ever owned. It's specifically designed for sports and workout for gym, weight lifting, pull ups, cycling and many other sports activities.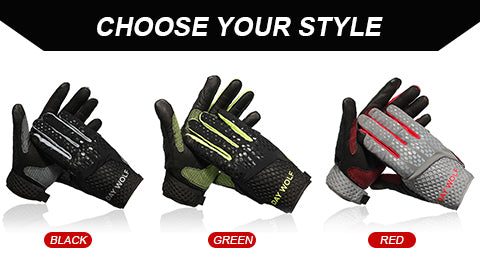 From Manufacturer:
DAY WOLF dedicates to provide the best products to our all valued customers with excellent services.
We pride ourselves by offering only the high quality so please order with confidence.
Our customer services are available 24/7.
Compact Design:
►High your gym and fitness goals and with less sweat, more comfort, and with amazingly workout gloves.
►Stay fit and decrease your chances of injury with the proper hand and wrists protection.
►Make your self comfortable and minimize sweat with breathable open hand glove design.
►Integrated neoprene cuff for maximum comfort and zero distractions.
►Leather palm provide superior durability and soft touch for added grip.
►Silicone overlays to secure your wrists while holding a weight bar. They should not cause you any pain. If you need to adjust them, just loosen the wrist strap and let the gripping section extend to your fingertips.

Product Features:
►Fine Sewing: Professionally Designed For Gym and Workout with Fine Sewing for Comfortable Movement and Easy Workout.
►Breathable: Breathable Permeable mesh on the back to keeps your hands dry. Double stitched and built to ensure the exquisite workmanship and superior quality.
►Palm Protection: Silicone Gel Used to Protect Palm for the Strong Grip and Prevent Injury to Ensures that Your Hand Remains Safe and Your Workout is Comfortable.
►Water Resistant: Gloves are Covered from Front with Water Proof Sheep Leather Material to Resist Against Water and Slight Water Resistance from Back of Hand to Keep Your Hands Dry.
Product Specifications: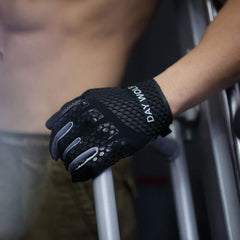 Glove Material:
Back of hand:
►Polyester, Neoprene, Nylon, Lycra.
Palm:
►Material: High Quality Goat Leather.
Thumb: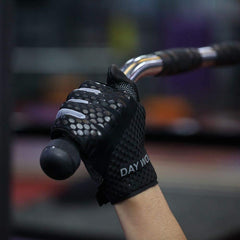 ►Terry Cloth Material on Thumb to Dry and Absorb Sweat.
►Strong Grip: Supreme Quality Silicone Material Used on Sensitive Parts of Hand for Strong Grip and to Prevent Slipperiness.
►Adjustable Velcro: Fine Quality Neoprene and Silicone Used to Support Wrist and to Adjust Size with Super Seal Grip Velcro.
Size Chart and Adjustments:
►Available Sizes: S, M, L, XL.
►Wrist Wrap Adjustable Velcro to Support Wrist and to Adjust Size as per Your Comfort with Super Seal Grip Velcro.
►Measure your Hand Circumference as per the chart for best fit on your hand and comfortable movement.
Note: If your Hand Size are In-Between Two Sizes, We Recommend You to Select the Larger Size for Best Fit.
User Instructions:
►Use Mild Detergent to Clean the Only the Spots and Air Dry Lying Flat.
►We Recommend to Wash by hand. You only need to Soak the Gloves with Soap or Detergent, Just Softly Rub and Wash, Dry it in the shade.
►If Wash in Machine, then We Recommend to Put the Gloves into the Laundry Bag to Reduce the Likelihood of Deformation.
►Never use Bleach, Hot Water or any Other Strong Acid to Wash, and Do Not Bask in the Sun for the Long Life of Gloves.