Day Wolf is The Expert in Heated & Cooling Clothing.
 Day Wolf is a Dream Project Of 3UMPERR LTD. since 2010.
Our Company has R&D , Manufaturing and Marketing Center in US ,Hong Kong , Europe. We Offer A Wide Range Of Outdoor Clothing Products Online. Shop Now, Worldwide Shipping.
With our unique business model, Our Afiliates Can Reinforce their Websites and Brands by Linking to Our Diverse Content and Product Pages we Present on https://daywolfsports.com.
With consecutive hard work and with the help of professional staff we successfully built a business where we can lead the market of heated and sports products. So we can provide best products and solutions for our valued customers around the world.DAY WOLF/ SOWDEER /SAVIOR are specialized in making heating gloves and cycling gloves, and We Are Number #1 Selling on Amazon.
As an intergated online store of  3UMPERR LTD,more than 10 years exploration , Our customers witness  the  footprint of our growing up .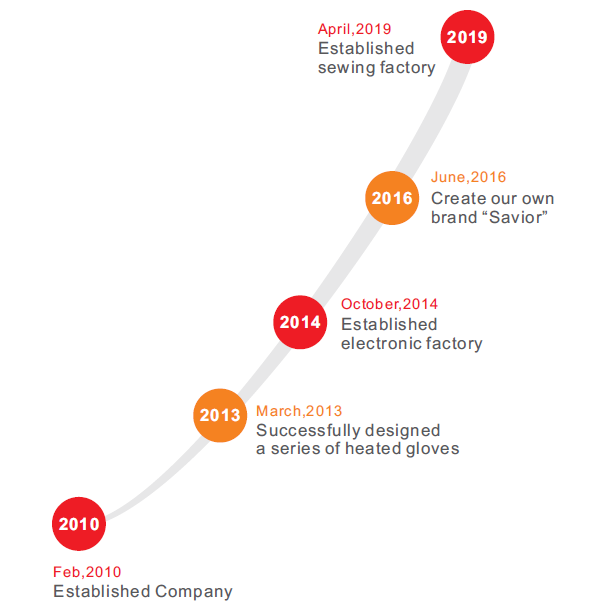 Our Experts are always trying to broaden our brand story and reach new customers. We understand the power of referral marketing and are always looking to partner with top-tier affiliate websites. 
Certification and Patent
(1)Factories : SGS ;
(2)Products and accessories : UL, FCC, CE, ROHS, REACH
Products and accessories : UL, FCC, CE, ROHS, REACH